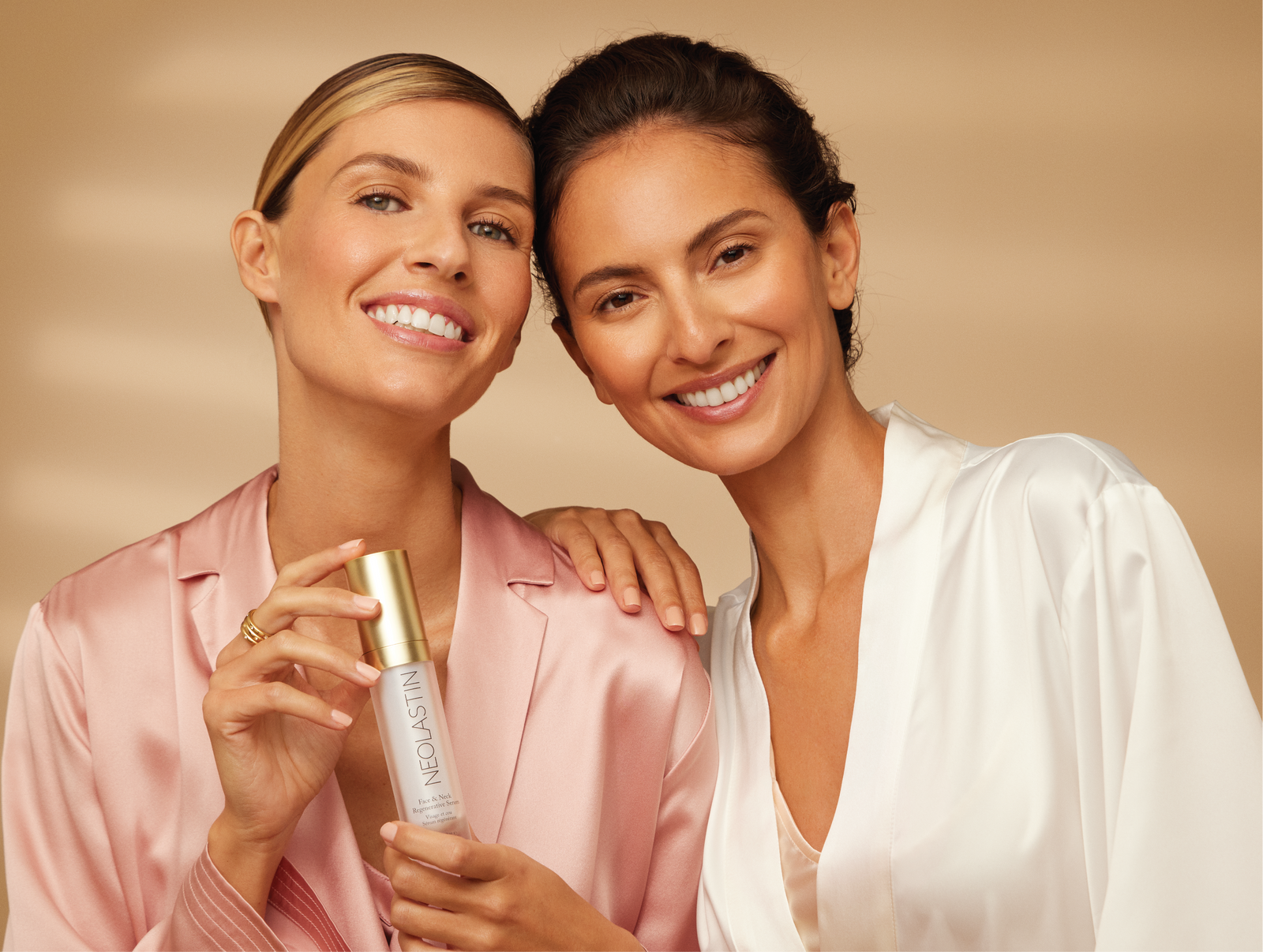 It's pretty clear why you need a cleanser, a moisturizer, or a sunscreen in your skincare routine. Their names explain their function. But what about a serum? Why do so many skincare experts say that a serum is an essential part of an effective anti-aging regimen?

While a daily moisturizer is kind of like a refreshing drink of water for the skin, a serum is more like nutrient-rich food, designed to exact real, enduring change and keep skin healthy. Akin to the workhorse of your skincare regimen, a serum is also typically the most active product in your regimen, helping to smooth, firm, even tone, calm, boost radiance and/or clear up breakouts. Here, is why a serum may be a valuable addition to your skincare regimen:
Serums do the heavy lifting.
Most serums contain a higher dose of concentrated active ingredients than other products in your regimen. Because of their potency, serums can also typically garner results faster than a cream or lotion.
Serums are able to go deeper.
Due to their thin viscosity, serums typically sink into the skin's layers more readily than other products, enabling a more efficient—and effective—delivery of active ingredients. For best results, a serum should be applied to clean skin as the first step on your regimen—then a lotion or cream may be applied on top to help seal in the serum.
Serums are safe for oily and acne-prone types. 
Because of their light, easily-absorbed formulations, serums are often better tolerated by those with oily skin or a propensity for acne breakout. Most sensitive types also report they're less apt to become irritated or inflamed using a serum.
Serums are easy to layer. 
A serum's absorbability also allows for easy layering, enabling you to combat multiple, disparate skin issues (e.g. firming and toning and preventing acne breakouts) without leaving the skin feeling greasy or sticky.
How to find the right serum.
The many benefits of a serum seem to make it a no-brainer to add to your skincare regimen. The hard part? Figuring out which one is right for you. That's one reason Neolastin worked so hard to help take the guesswork out of choosing an anti-aging serum. Neolastin Face & Neck Regenerative Serum is a multi-tasker that tackles all signs of aging by utilizing key high-performance ingredients.
• Hyaluronic Acid
Naturally found in our skin, these sugar molecules have the ability to hold around 1000 times their weight in water. The result? A surge in skin's moisture levels, and skin that looks plumper and more radiant.
• Peptides
These short-chain amino acids are components of cells and have biological functions like helping the body accelerate production of collagen and elastin. In doing so they can help skin appear firmer, smoother and younger looking. They're also hard workers when it comes to helping improve wound healing, lighten dark spots and keep the skin barrier strong.
This patented blend of antioxidants with micro-hyaluronic acid molecules can increase elastin production and deposit new elastin fibers in the skin to improve its flexibility and firmness.
So, while you can layer serums comfortably, with this formula, you won't need to. This translucent lightweight gel serum diminishes the appearance of pores, smooths fine lines and wrinkles, firms and tones, and boosts your skin's natural glow. And because of its lightweight quality, the Face & Neck Regenerative Serum melts right into your skin, leaving your face instantly softer and well-nourished—and primed for whatever you put on top.